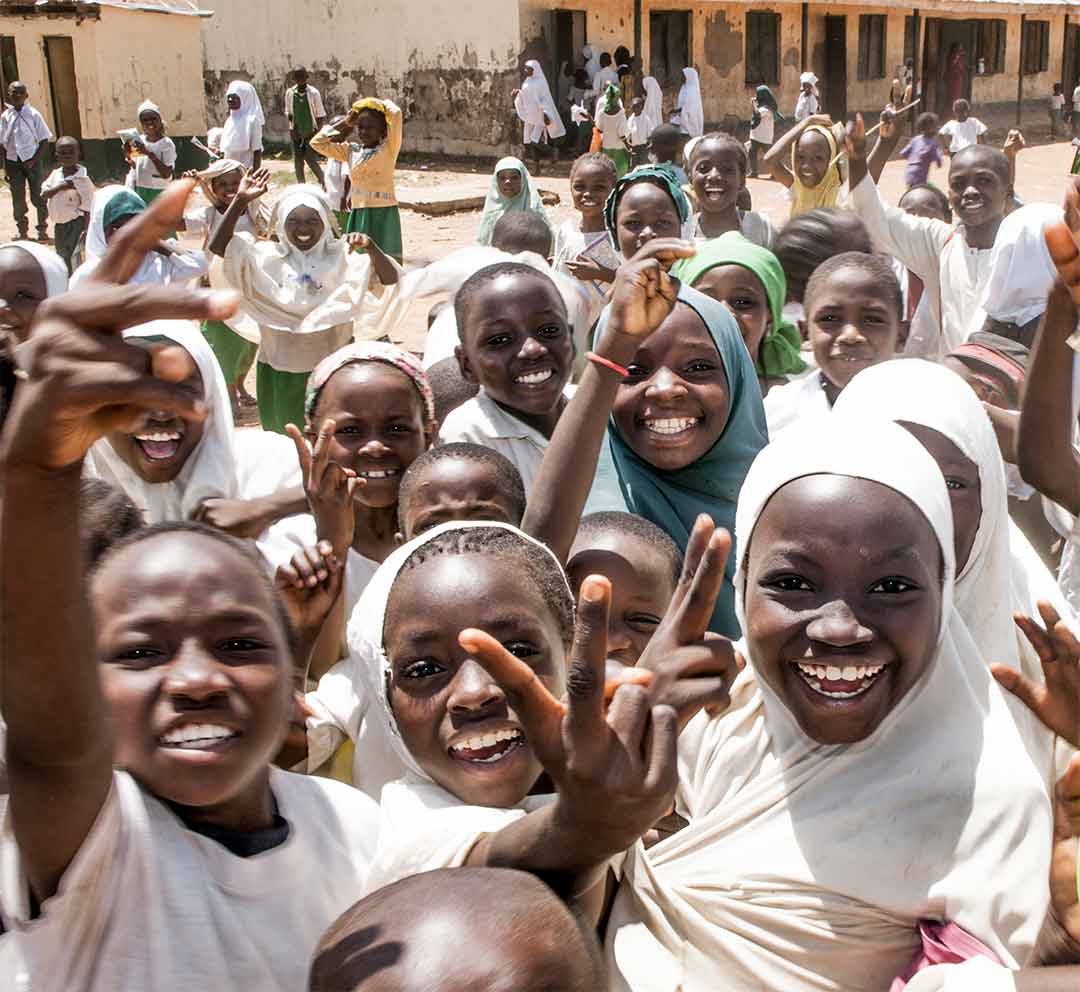 Adopted schools in Taraba
N

Jauro Gbadi Primary School

N

Low Cost Primary School

N

Wuro-Sembe Nursery and Primary School

N

Female Model Nursery and Primary School
Launch of Ebola Education Support Fund
On September 1, 2014, Oando Foundation launched the Ebola Education Support Fund in the wake of the deadly Ebola Virus Disease (EVD) in Nigeria. The Fund supports the education of Nigerian children who have lost their parents to the EVD and require financial assistance to stay in school until they graduate from University. The Education fund covers school fees and other education costs and was distributed to 7 beneficiaries for the 2014-2015 academic school year.
In addition to the Education Support Fund, Oando Foundation also supported the Ebola Containment Trust Fund to prevent further spread of the disease by donating over 5,000 protective suits, gloves, protective glasses and boot covers to the Infectious Disease Hospital Yaba which is the Ebola treatment centre in Lagos State. The Foundation also donated fuel for use in ambulances and trucks for a three month period to assist in the centre's operations.
The Aggregator Platform - TAP
The Aggregator Platform (TAP) is a unique initiative powered by Oando employees (the Humans of Oando) and supported by Oando Foundation with a mission to end hunger and alleviate poverty in Nigeria, one person at a time.
TAP was conceived as a platform for all COVID-19 related intervention efforts that are focused on the sustenance of livelihoods in less privileged communities across Nigeria, starting with Lagos state. Using a network of NGOs, TAP locates those in low income communities that need help, reaches the "marginalized and forgotten" in society and helps lift them out of hunger in the immediate, and poverty eventually.
To date, 10 implementing partners have been identified and commissioned to organize relief intervention activities – food distribution to thousands of households across 18 communities in Lagos, and data capturing for assessment and future planning. They include: Lagos Food Bank, Hope for Tomorrow Foundation (Grocedy Initiative), Child Protection Network, Project Ark, JAKIN NGO, Pearl's Africa Foundation, Humanity Family Foundation for Peace and Development (HUFFPED), Abraham's Tent Ministry, Lekki Food Bank and Siddiqah Primo Foundation
Out of School Children (OOSC) Mobilization
Of the 61 million primary school age children currently out of school around the world, 8.7 million are from Nigeria. Reasons why children go uneducated are diverse – parents' inability to afford school fees, long distances to school, early marriage that keep girls from the classroom, inadequate infrastructure and materials to support learners' needs, and a lack of qualified teachers, amongst many others.
Oando Foundation is therefore working with key stakeholders across the process chain i.e. State Agency for Mass Education (SAME), State Universal Basic Education Board (SUBEB), Head Teachers, School Based Management Committees (SBMCs) to actively mobilize and support out-of- school children, especially the internally displaced who are young victims of the Boko Haram insurgency in Northern Nigeria – enrolling over 16,000 children in 2016.
Recognizing OOSC needs are diverse, Oando Foundation supports enrolled OOSC in many ways to ensure retention and improved learning by mobilizing community support, provision of supplementary school materials – school uniforms, text books, stationaries, etc. We also train teachers to document OOSC profiles and track daily school attendance, retention, and transition rates.
To support the immediate learning needs of newly enrolled (OOSC), the Foundation has set up Walk-in Centers (WICs) in some of its adopted schools to serve as non-formal learning spaces, supporting OOSC to experience education before transiting into formal school systems. The learning spaces provide short, intensified, participatory activities aimed at stimulating, and gradually introducing basic literacy and numeracy, using play and drama as a medium to facilitate learning. Beneficiaries spend an average of 2 – 10 weeks in the WICs to bridge their learning gaps before they are mainstreamed into formal classes.
Youth and Sport Development Grant
Oando Foundation has supported youth from underprivileged background with excellent sporting prowess. A case in point is Mr. Mohammed Muazu, a brilliant golfer who has represented Nigeria in a lot of junior tournaments and done remarkably well.
Mohammed started playing golf at the age of 11 at the Ikoyi Golf Club which was close to his parent's house in Dodan Barracks. Prior to that, he used to watch professionals play the game and at first, he thought that it was such a dull game that requires hitting a small round ball with a "stick". Yet he found it fascinating. His mother didn't like him playing other popular sports like football with other children in the neighborhood when he should be helping in her business of selling drinks. Golf became his secret alternative as well as an avenue to sell soft drinks to the players at the Club. In 2006, he participated in the Amateur golf championship in South Africa, while in 2008 – 2010 he travelled to Ghana to participate in another golf tournament.
In 2014, Mohammed graduated with a Professional Golf Teaching Certificate from the Professional Golfers' Association (PGA), South Africa where Oando Foundation covered his tuition and living fees for the period of his studies. Mohammed is now an Assistant Golf Instructor at Lakowe Lakes Golf and Country Estate.
Maiyegun Scholars Grant
Since the start of the 2013/2014 session, Oando Foundation makes an annual sponsorship donation of Five Million Naira (N5,000,000), over a period of Six (6) years, for Five (5) scholars in Nobel House College formerly Maiyegun College, Abeokuta, Ogun State. Each grant covers the annual tuition fees and other extraneous costs, including uniforms, textbooks, exam fees, activities and excursions, and extracurricular activities.
Clean Our World (COW)
Oando Foundation (OF) initiated the 'Clean Our World' (COW) project to promote environmental education and sustainable action for pupils in target schools and host communities in Lagos State with support from Sumitomo Chemical, a Japanese Chemical Company.
COW aims to promote environmental education and responsibility by creating awareness and empowering children and teachers in 7 public primary schools and their host communities with the knowledge of plastic recycling and waste management, whilst encouraging the adoption of eco-conscious lifestyles. Benefitting schools and communities include: Dele Ajomale Schools Complex (I–IV) Ilasamaja, Metropolitan Primary School, Orile-Iganmu, Olisa Primary School and Methodist Primary School, Mushin.
It is estimated that Nigeria generates over 32 million tons of solid waste annually of which > 30% is plastic. There is increased flooding across cities during the rainy season due to clogged drainage systems, directly attributable to poor waste disposal techniques. Education is an essential element of the global response to environmental sustainability. It helps young people understand and address environmental issues, encourages changes in their attitudes and behaviour, and helps them adapt to climate change-related trends. When environmental education is integrated into the curriculum, pupils are more enthusiastic and engaged in learning, which improves learner achievement in core academic areas. Creating awareness on recycling, environmental responsibility and sustainability will help explain, inform, motivate, persuade, and encourage beneficiaries in target schools and communities to embrace behavioral changes necessary for long-term impact.